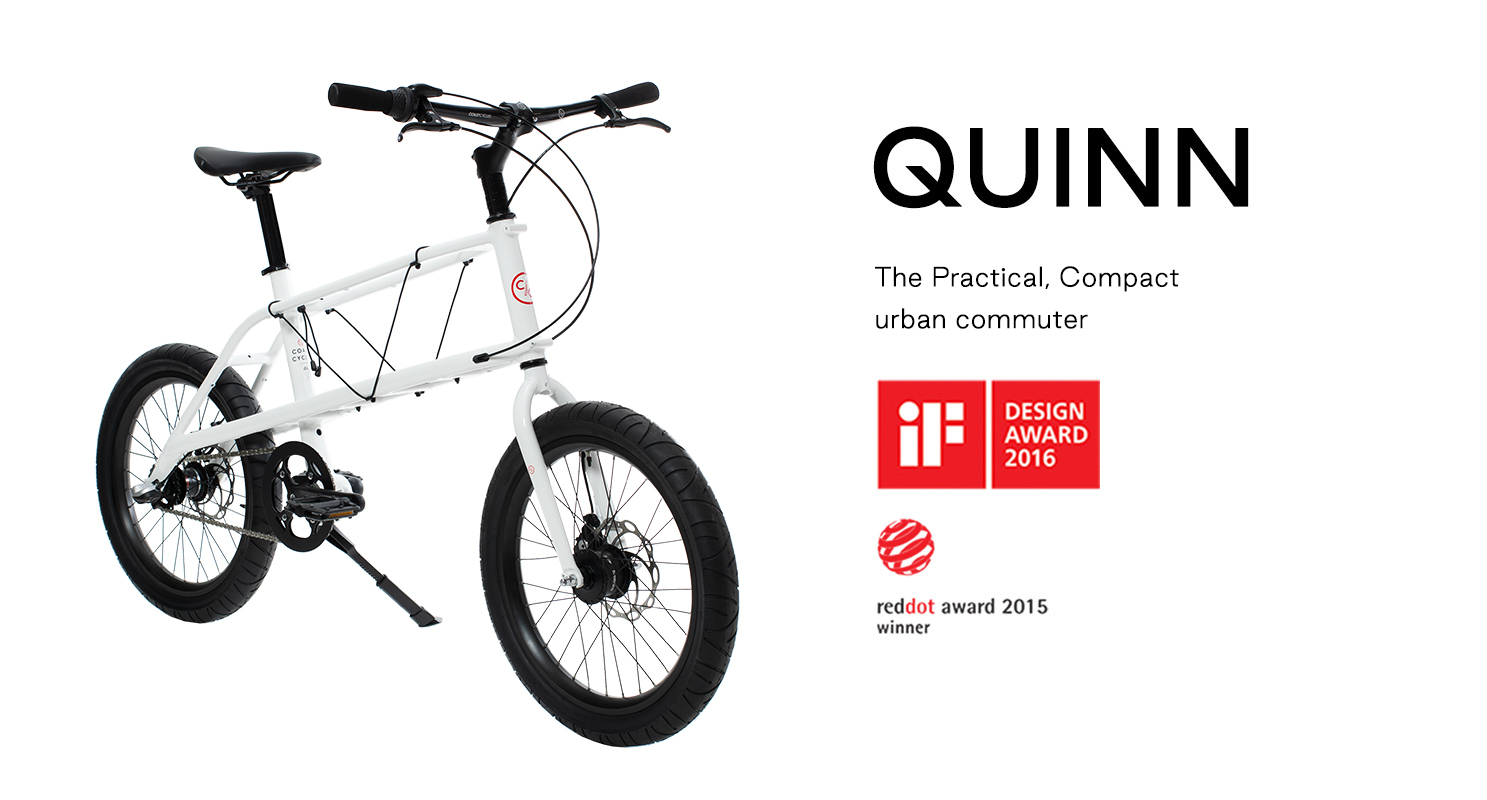 MAKE IT YOURS
Customise your Quinn Pedal with our accessories.
LIGHTWEIGHT
Aluminium alloy construction, 3.445kg frameset as shown.

ROBUST
Surpasses ISO4210 & EN15194 certification requirements.
SAFE
Powerful Tektro cable disc brakes stops efficiently in all weather conditions.

FUSS FREE
Cable actuated brakes are easy to service. No oily mess, no special tools required.